Systems Information Learning Optimization (SILO) Workshop
June 17th to 19th, 2013.
---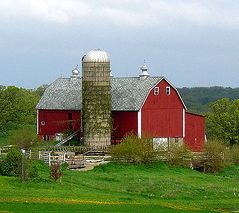 Can we only see the important trends in the mathematics of information by looking backward? For example, in the 1980s a wavelet revolution dominated mathematical signal processing, while a decade later the emphasis shifted to sparsity before recently moving again to compressed sensing. Bringing applied mathematicians from across various fields together, this SILO workshop aims to ask what's next?
The SILO workshop provides us an opportunity to explore the research challenges at the foundations of the mathematics of information on the 5–10 year time scale. Our aim is to explore promising new directions and to consider problems that deserve more attention.
To promote discussion, the SILO workshop will have a unique format. The meeting will consist of five sessions. Each session will commence with a 45-minute presentation from one of your distinguished (or perhaps not-so-distinguished) colleagues on the opportunities and challenges in a specific area. After a break, we will continue with an interactive panel where other prominent researchers in the area will present shorter assessments. All participants will have the opportunity to ask questions and contribute their own analysis.
Workshop Logistics
Workshop meetings will take place in the Wisconsin Institute for Discovery. The workshop will begin on the morning of Monday June 17th, so please try to arrive on the 16th.
Hotel rooms reserved at Union South and Double Tree hotels. Please contact Herman Stampfli, hstampfli@wisc.edu, by April 25th with your name, address, phone #, email, and hotel preference (if any).
Laura Balzano (Michigan)
Constantine Caramanis (UT Austin)
Venkat Chandrasekaran (Caltech)
John Doyle (Caltech)
Maryam Fazel (University of Washington)
Anna Gilbert (Michigan)
Al Hero (Michigan)
Ali Jadbabaie (Penn)
John Lafferty (University of Chicago)
Michael Mahoney (Stanford)
Mauro Maggioni (Duke)
Deanna Needell (Claremont-McKenna)
Robert Nowak (Wisconsin)
Asu Ozdaglar (MIT)
Pablo Parrilo (MIT)
Christopher Re (Wisconsin)
Benjamin Recht (Wisconsin)
Philippe Rigollet (Princeton)
Justin Romberg (Georgia Tech)
Lorenzo Rozasco (IIT/MIT)
Katya Scheinberg (Lehigh)
Devavrat Shah (MIT)
Aarti Singh (CMU)
Nati Srebro (TTI)
Joel Tropp (Caltech)
Grace Wahba (Wisconsin)
Rachel Ward (UT Austin)
Rebecca Willett (Duke)
Stephen Wright (Wisconsin)
Funding
Partially supported by NSF, AFOSR and ONR